2021-02-25
What to Look for in the HOA Documents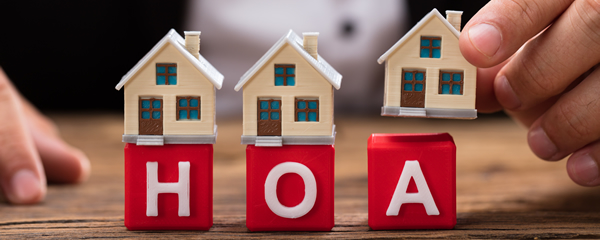 If you purchase a home in a managed community, congratulations, you're about to become a member of, and be governed by, a homeowner's association, also known as a HOA. You'll be given paperwork from this association and, believe me, these are some of the most important documents you'll read in your lifetime.
This paperwork package is known as the Resale Disclosure Package in some areas, or merely "HOA Docs" in others. Now, I didn't say these documents would be interesting; unless you are an accountant or a lawyer, you'll be bored silly. They do contain, however, information that is vital to your decision as to whether or not to purchase the home. Let's take a look at some of these documents and how they might affect your that decision.
CC&Rs
This acronym stands for covenants, conditions and restrictions. These are the governing documents for the HOA and the rules that you, your guests and your tenants must abide by. From the number and size of pets you can keep in the community to where you are legally able to park, the CC&Rs will dictate how you live.
Failure to abide by the rules could mean a hefty fine. If the fine goes unpaid, the HOA could pursue foreclosure proceedings on your property. Here are just a few of the items that may be regulated by the CC&Rs:
Landscaping
Exterior paint color
Noise
Outdoor play equipment such as swing sets and basketball hoops
Window coverings
Garages and outbuildings
Mailboxes
Holiday decorations
Parking
Garbage and recycling containers
Home businesses
What to Look for in HOA Documents
Several documents in the HOA package require close scrutiny. Look for the following:
Litigation
The HOA may have a lawsuit underway or pending for any number of reasons. The most typical litigation is against the builder for construction or structural defects but the litigation may also be against the HOA, such as in a slip-and-fall situation. Most lenders won't approve a loan until the litigation is settled.
Special Assessments
Special assessments are levied against HOA members to remedy a shortfall in the reserves fund. Determining how much to set aside in the reserve fund every year isn't an exact science. Then, events such as homeowners not paying their dues and underestimating the cost of expensive repairs can deplete the reserves. HOAs then either raise the monthly HOA fee or levy a special assessment. Consider it a red flag if the latter has happened frequently over the life of the HOA.
While you look through this part of the HOA documents, look for mention of any major projects planned and whether the HOA reserve fund can cover their costs.
No matter how attractive that condo is, or how appealing the common areas and amenities are, it's may not be exactly what you are looking for if the CC&Rs impact your lifestyle and restrict your freedom. If you have any questions about what you find in the documents, have your attorney review them.

Subscribe to RSS Feed
Welcome to our Blog!
2021-03-26
2 Tips for the Luxury Home Buyer
2021-03-17
3 Strategies to Getting your House Sold Quickly
2021-03-03
Spring Cleaning in the Container Garden
2021-02-25
What to Look for in the HOA Documents
2021-02-10
How is Your HVAC System?
2021-02-03
The Pet Predicament
2021-01-27
Get Your Home Ready for Spring
2021-01-20
3 Important Tips for Selling a Vacant Home
2021-01-13
3 Ways to Keep a Low Appraisal from Derailing the Deal
2021-01-06
The Neighborhood Wish List: 3 Things to Consider
2020-12-30
The Home-Buying Wish List
2020-12-16
3 Common Home Buying Myths
2020-12-09
Shopping for a Lender
2020-12-03
The Modern Baby Nursery
2020-11-25
Update your Bathroom this Weekend
2020-10-28
4 Tips to Close Quickly on a Home Purchase
2020-10-21
How to Attract Luxury Home Buyers
2020-06-04
How to Not Jeopardize Your Pre Approval
2020-06-01
Writing a Strong Offer
2020-05-28
Buying a For Sale By Owner Home without an Agent
2020-05-26
Look for these 3 Warning Signs when Shopping for a Home
2020-05-23
Guarding Against Buyers Remorse
2020-05-21
Dress up those Shady Garden Spots
2020-05-19
3 Renovations that Will NOT Increase your Value
2020-05-11
Alternatives to Granite Countertops
Click here to see ALL articles.